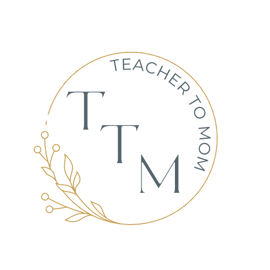 Teacher To Mom understands educators & moms deserve special recognition,
along with some pretty cool shirts to wear!
That's why I've created the TTM Monthly Tees page.
Here, you'll discover limited-time t-shirt designs tailor-made for educators & moms.
Discover Monthly Designs: Here you'll find an ever-evolving selection of t-shirt designs curated specifically for educators and moms. These designs are available for a limited time only, so be sure to check back each month for fresh styles! New designs drop on the 1st and 15th of every month. Processing and production take *approximately 7-10 days before delivery/shipping.
Teacher To Mom is committed to celebrating educators like you. As an educator myself of over 15 years and a mom for 18 years, TTM Monthly Tees is my way of making sure you have the opportunity to wear your passion on your sleeve (literally!) and connect with a community that shares your dedication to education and motherhood no matter if you are labeled a para, teacher, administrator, mom, or mama.
Get ready to wear your pride and make a statement with Teacher To Mom Monthly Tees. Sign up today to receive email alerts.
Don't forget to like and follow Teacher To Mom on Facebook and Instagram to join a community that understands your journey like no one else.
Thank you for being an amazing educator and mom!
I look forward to seeing you inside the TTM Monthly Tees community!